BH FITNESS LK LINE treadmill LK6600 professional
Potrebujete dodatne informacije o izdelku? Pokličite nas na 051 453 105 ali pa nam pošljite povpraševanje.
Send inquiry
Product is currently Out of stock.
Enter your email and get an update when product is back in stock.
LK6600 Treadmill
G660
THE STRONGEST TREADMILL FOR PROFESSIONAL USE - HEAVY COMMERCIAL GRADE
4.5HP AC MOTOR
MAXIMUM USER WEIGHT 180KG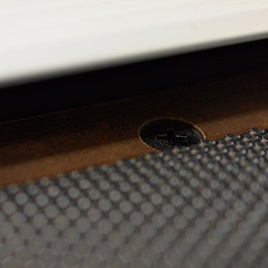 HST PHENOLIC RESIN TABLETS
HST phenolic resin running deck for less maintenance that avoids the need for lubrication.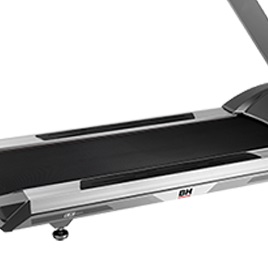 RUNNING SURFACE
Extra large running surface of 160X55cm for a comfortable, easy and suitable for all types of running strides.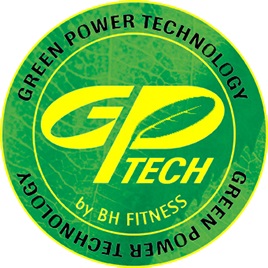 4.5HP ENGINE
A more powerful and reliable 4.5 hp motor with Green Power technology that minimizes energy requirements and improves motor efficiency and life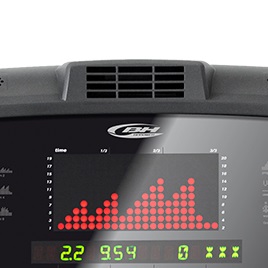 FAN
Powerful dual speed fan for a more rewarding exercise.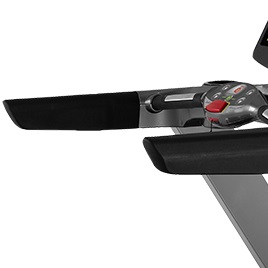 LATERAL HANDLEBAR
Aluminum side grips and non-slip rubber footrests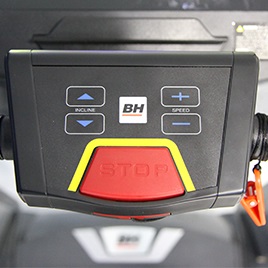 EASY TOOLBAR
Easy Toolbar in the handlebar for an easier use of buttons.
Running area (LxW) 55 x 160 cm (22" x 63")
Motor 4.5 HP AC
Tilt 0 - 15% (up to 17% with the optional kit "Incline +")
Speed 0.8-22 km/h
Maximum user weight 180 kg / 397 lbs.
Heart rate monitoring pulse sensors at the handlebar and Polar telemetric heart rate monitoring
Programs 28 exercise profiles, manual program, customizable user program, Woman Fitness test, Man Fitness Test and HRC program (Heart Rate Constant frequency program)
On-screen information: Speed, Distance, Time, Calories, Pulse rate, Inclination, exercise profile Emergency Stop Emergency Stop Button at front Toolbar and automatic stop system MOB (string)
Accessories Double holder for bottles, keys, etc., jack connection for mp3.
| | |
| --- | --- |
| Length | 222 |
| Width | 93 |
| Height | 155 |
| Weight | 182 |
| Max. recommended user weight | 180 |
| Dual monitor option | - |
| Screen size | 19 |
| | |
| --- | --- |
| Damping system | Protonic |
| Speed range | 0.8-22km/h |
| Engine | 4.5 CV |
| Running surface | 160x55cm |
| Maximum inclination | 17% |
| Lubrication | No required |
Features

Quiet, reliable 4.5 HP AC motor. Produces speeds of between 0.8 and 22 km/h with maximum silence. It guarantees power and durability with minimum consumption, thanks to a more efficient use of energy, which leads to a lower consumption for the same performance.
The HST Phenolic Wax System featured on the LK6600 Treadmills, includes a revolutionary combination of belt and deck with HST Phenolic wax unique to the market that provides a low maintenance system, and eliminates the need for lubrication for an estimated period of 6 months or 1 year (depending on the environmental conditions of the room and the frequency of use).
Casing: Painted ABS plastic using automobile technology
HR monitoring: Contact and integrated Polar wireless receiver (Polar Chest transmitter optional).
Powerful central elevation system of up to 17%: An axle permits a maximum inclination of 15% in the standard model and up to 17% in models with the optional "Incline +" kit.
XXL running surface, with a longer surface of 160 x 55 cm / 22" for easier and more comfortable running, suitable for all users' strides.
Aluminum side sections and non-slip rubber footrests
Easy Toolbar for quick, instant access built into the front handrail, this includes pulse rate contact sensors, one-finger speed and tilt buttons and emergency stop.
Attractive curved profile s-shaped monitor, with a carefully studied inclination of 45º, optimum for an enhanced view of the display and an easy access to all the controls during the exercise.
Programs: Manual, 28 preset profiles for different levels of difficulty and intensity, user programmable profile, Test Man, Test Woman and Heart Rate Constant program.
Connection for mp3 and built-in speakers, which let the user listen to their own music while exercising.
Speed controller: Digitally controlled instrument that looks
Smart impact absorption system: for more fluid running, as it controls and absorbs the force of each step on the board, helping to maintain a constant speed during exercise.
Progressive damping elastomers: Its advanced technology elastomers gently absorb the first impact of the foot and harden the damping as users bend and lift their foot from the platform. This ensures correct damping that prevents joint and muscle pain in the knees and feet.
Ultra reinforced chassis and oversized frame. Provides maximum strength and reliability during exercise.
Bottle holder: Very useful for long training sessions
4 adjustable feet. They ensure the maximum stability on any kind of surface.
Wheels for transportation
Specifications
Height: 155 cm / 61"
Width: 93 cm / 37"
Length: 222 cm / 87"
Weight: 182Kg / 401 lbs.
Maximum user weight: 180Kg / 397 lbs.
Running surface: 160 cm / 63" x 55 cm / 22"
Engine: 4.5 HP
Tilt: up to 15 / 17%
Speed range: 0.8 - 22 kph
Screen type: VFD DOT MATRIX
On-screen information: Speed, Time, Distance, Calories, Inclination, Pulse, exercise control charts
Entertainment: MP3 and headphones connection
Lubrication: HST Phenolic Wax
Fan: 1
Bottle holder: Yes
Other: Easy Toolbar built into handrail, Pro-Tronic cushioning system, reinforced chassis
Languages: Esp, Eng, Fr, It, De, Nl, Pt
Programs: 28 profiles, Fitness test, HRC, Manual, User program
Structure: Steel, aluminum and ABS plastic
Heart rate monitoring: Touch sensors and telemetry