BH FITNESS treadmill i.F2W
Special Price
€1,290.00
Regular Price
€1,490.00
ali
Hitro in enostavno obročno odplačevanje
Že od 33.23 €
Izračun obrokov
Potrebujete dodatne informacije o izdelku? Pokličite nas na 051 453 105 ali pa nam pošljite povpraševanje.
Send inquiry
Product is currently Out of stock.
Enter your email and get an update when product is back in stock.
Warranty 12 months.
PROPERTIES
Suitable for beginners and domestic sports enthusiasts. Designed for regular exercise at home.
The wide frame and solid and stable construction allow users weighing up to 135 kg to exercise.
The motor with 2.75 horsepower enables the user to run steadily between 1 and 18 km/h
Sophisticated motor provides great power with lower electricity consumption (Green power tech Motor)
The ECO MODE function activates the treadmill's control software and reduces electricity consumption by an average of 25%
The slope of the track can be adjusted during the run, up to a 12 degree slope.
The blue backlight LCD monitor offers a rich selection of programs (12 different exercise programs) of various intensities
The Heart Rate Control Program enables exercise in the desired cardiovascular zones and automatically controls and maintains the intensity of the exercise at the desired heart rate.
Three user training programs that you can program yourself.
The shock absorption system prevents injuries to muscles and joints and enables easy running practice (like through the forest)
Contact measurement of heart rate on the handles
Wireless heart rate measurement (chest measuring belt not included in the price) and works at a frequency of 5kHz.
You can monitor your heart rate on the display of the treadmill or on your mobile phone.
Quick buttons for Speed and Incline
The integrated powerful fan provides a pleasant cooling sensation during exercise.
Orthopedic treadmill allows you to walk correctly on the track
Bottle holder
Wheels for easy movement around the room
The treadmill can be folded and saves space when you are not exercising.
We offer you the option of GUARANTEE, DELIVERY AND INSTALLATION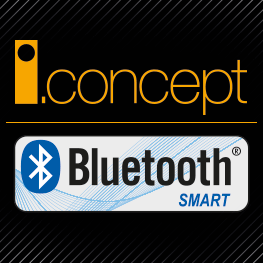 Tekalna offers you the possibility to connect to your favorite device, where your fitness application will record your results (heart rate, exercise time, calories burned,...)
Enrich your training with motivational applications that will help you achieve your desired goals.
Technical information:

Length: 174 cm
Width: 78 cm
Height: 140 cm
Weight: 86 kg
Folded dimensions: (L) 105 cm (W) 78 cm (H) 150 cm
Maximum user weight: 135 kg
Treadmill: 135 cm x 51 cm
See the home fitness catalog of the quality brand BH Fitness.