BH FITNESS treadmill MAGNA PRO
The MAGNA PRO treadmill is suitable for intensive home use, use in hotel gyms and sports clubs, and average use in fitness centers. It is made of very robust material. The AC Motor has 3.5 Horsepower and thus reaches a running speed of up to 20km/h without any problems.
ali
Hitro in enostavno obročno odplačevanje
Že od 86.68 €
Izračun obrokov
Potrebujete dodatne informacije o izdelku? Pokličite nas na 051 453 105 ali pa nam pošljite povpraševanje.
Send inquiry
Product is currently Out of stock.
Enter your email and get an update when product is back in stock.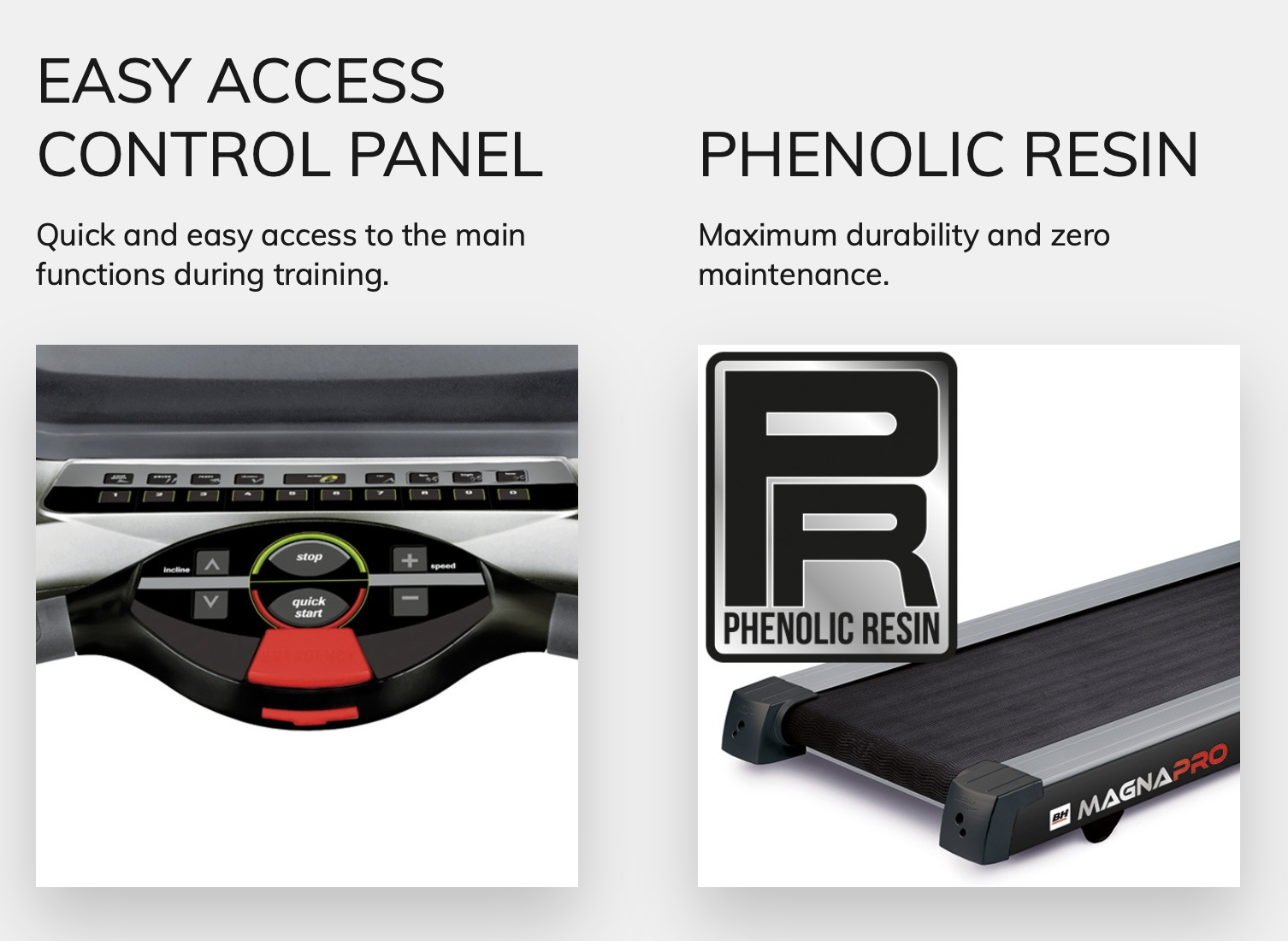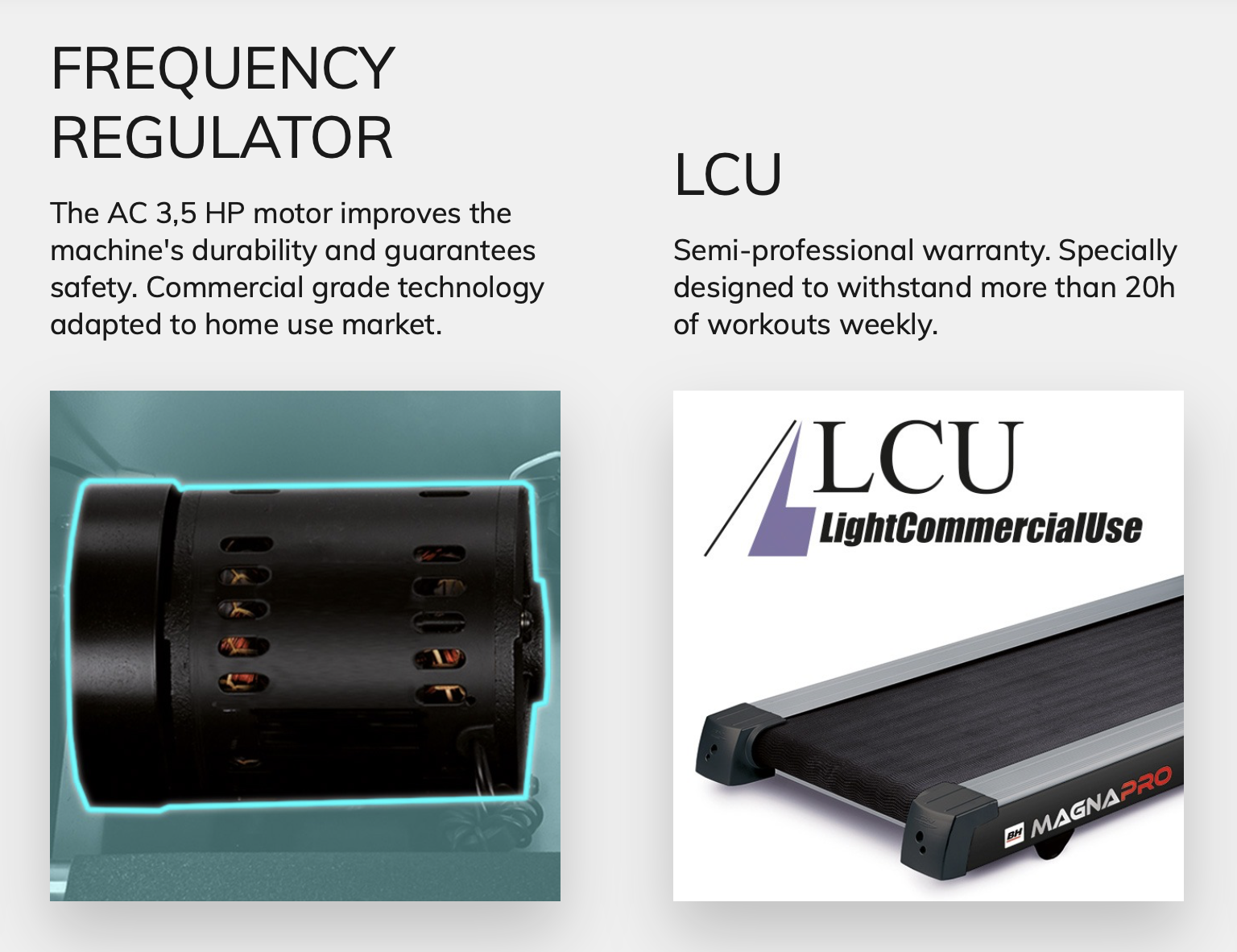 The inclination of the vise for holding can be adjusted up to - 15%.
The device has built-in wireless heart rate transmission.
The transmission belt is included.
It has a built-in fan system for body cooling.
Built-in speakers for mp3 player.